Are you looking for Car Battery Replacement Services for your vehicle?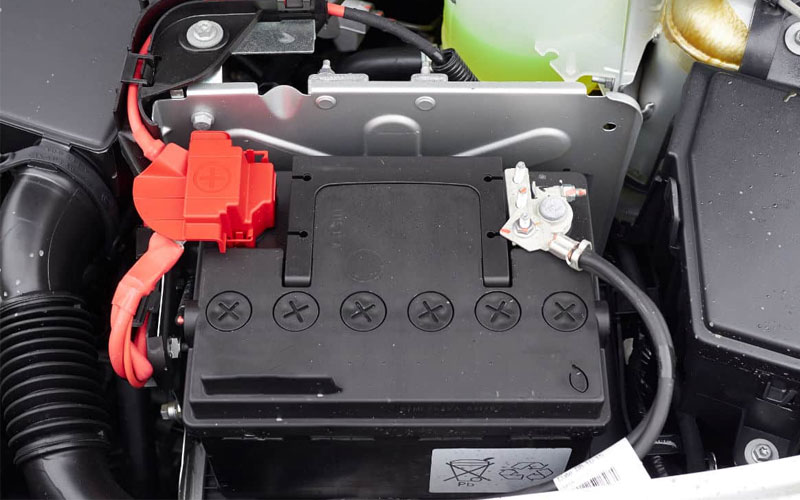 Does your car battery appear bloated? Do you perceive a foul rotten-egg odour coming from your vehicle?
If yes, you should immediately look for a reliable garage for car battery replacement Stevenage.
At Lincolns Tyre Service, we offer top-notch battery checks and replacements for vehicles of different models at reasonable prices. Our professionals have extensive experience in the automobile sector, and they are adept at dealing with all battery-related issues. We come equipped with modern tools and machinery that further improve our service. Moreover, we stock genuine OE-grade spares in our inventory.
What's inside an automobile battery?
Our professionals carefully inspect the following parts of your car battery Stevenage and then suggest the best course of action:
Battery case
Negative plates
Positive plates
Lid
Battery acid
Separator
Terminals, etc.
When to opt for car battery Stevenage?
Batteries are among the most important yet ignored components of a car. They are crucial to run all the electrical components of the vehicle. Moreover, batteries provide power to the starter that allows you to start your car engine promptly.
Interestingly, most breakdowns occur due to a weak or faulty automobile battery. Hence, to ensure the smooth functioning of the car, you must resolve all battery-related issues at the earliest.
Automobile batteries come with a standard lifespan of 4-5 years. However, they tend to lose their efficiency and die down within three years. Several factors lead to early battery damage and premature exhaustion. These are:
Exposure to extreme weather conditions (for example, extremes of colder temperatures)
Corrosion
Incorrect installation
Faulty charging system
Malfunctioning alternators, etc.
Symptoms of a dying car battery
A failing car battery will exhibit the following signs:
A car battery with lower efficiency will stutter while you try to start the engine.
Every electrical component of your car draws power from the battery. If you find the radio, wipers, power windows, etc., not performing optimally, it's time to go for a car battery replacement Stevenage.
The headlights become weaker if the vehicle battery cannot provide enough power. A faulty battery will force the headlights to adjust the brightness or stop working at all.
Sometimes, car batteries can appear bloated or out of shape due to constant exposure to extreme temperatures and weather conditions. It is one of the most significant indications of a dying battery.
A damaged vehicle battery can emit a rotten egg-like smell. It occurs primarily due to internal short circuits or fluid leakage.
If you come across any of these symptoms, make sure to get the battery checked from a professional garage.
Are you still searching for 'battery repairing services near me'?
Come to Lincolns Tyre Service for efficient car battery replacement Stevenage at pocket-friendly rates.
To know more, drop by our workshop or call us on 01438 354 473.