Search Tyres by Vehicle Registration
Are you looking for Summer Tyres for your vehicle?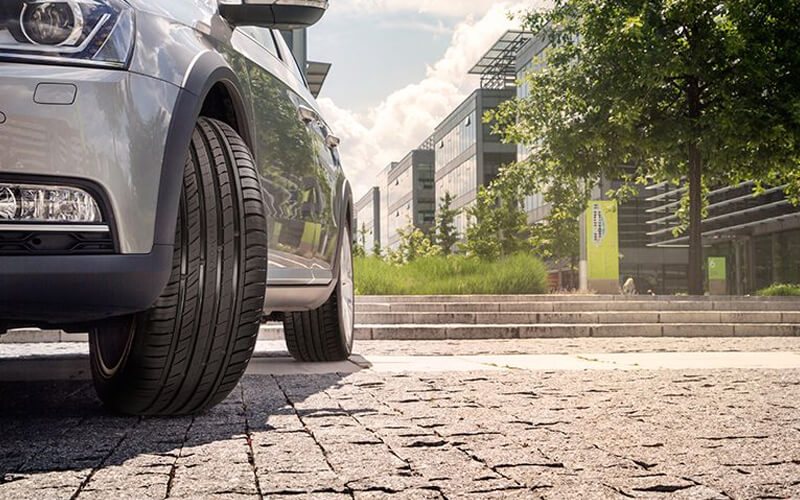 Switch to superior quality summer tyres Stevenage from our garage, Lincolns Tyre Service and enjoy brilliant driving comfort throughout the summer season.
We bring you best-selling summer tyres from different premium, mid-range and budget tyre brands popular in the UK market. Also, we retail summer tyre products in various sizes, catering to the diverse requirements of our clients with ease.
Buy online & pay after fitment
You can buy your new summer car tyres Stevenage using the tyre finder tool on our website. Please note you do not have to make any advance payment on the booking. We will collect the charges only after the fitment is complete and you are happy with it.
Why are summer tyres best for summer seasons?
Hard rubber compound - A summer tyre is composed of a hard rubber compound with less natural rubber content. This unique carcass material prevents the tyre from growing soft when driven on heated tarmacs and provides uncompromised tread durability.
Shallow tread depth - The summer car tyres have a shallow-tread depth structure. This innovative tread pattern increases the tyre-road contact area, allowing the tyre to exhibit brilliant traction and control on hot and dry tarmacs.
Tread bars - A summer car tyre model also has innovative tread bars across the entire tyre circumference. These bars efficiently expel water from the tyre surface and provide unmatched aquaplaning resistance.
Tyre brand options
We retail summer tyres Stevenage for all budgets and preferences. You can select from different brand options, like:
BF Goodrich
Bridgestone
Continental
Dunlop
Goodyear
Michelin
Pirelli
General
GT Radial
Toyo
Some popular summer tyre models at our garage include:
Continental SportContactTM 6
Michelin Pilot Sport 4
Tyre size options
We retail all summer tyres in multiple size options suitable for every car segment, like:
205/55R16
225/45R17
225/40R18
195/55R16
195/65R15
215/55R16
185/65R15
175/65R14
185/55R15
215/50R17
So, search no more for 'summer tyres near me' and book your tyres with us without any delay!
We also offer SAME-DAY tyre fitting for an immediate tyre change.
For detailed information, please call us on 01438354473.