Are you looking for MOT in Stevenage for your vehicle?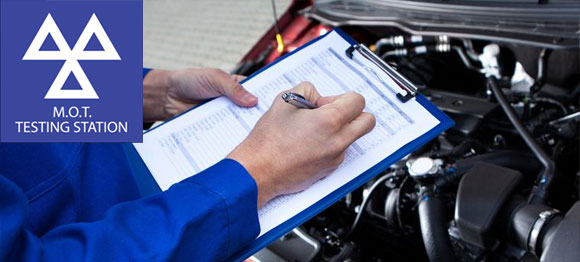 Every vehicle owner in the United Kingdom must take his/her vehicle for an MOT once their car completes three years of registration. The Ministry of Transport introduced this annual vehicle test in 1960. The primary objective of this test is to assess the roadworthiness and environment-friendliness of a vehicle.
Is your car's MOT due?
Please contact us - Lincolns Tyre Service. We have partnered with a DVSA-authorised service station that provides reliable and professional MOT Stevenage. We will organise everything for you, so you do not have to worry.
The testers thoroughly check all the car components per the legal guidelines. Following this, they will issue a VT20 or VT30 certificate based on the test results.
Classification of MOT tests
The different categories of vehicles checked during the MOT test are:
Class 4: for taxis, passenger cars, ambulances and minibuses with twelve or fewer seats, Quad bikes
Class 7: for goods vehicles with a gross weight of 3000 kg to 3500 kg.
Components That Are Checked During An MOT test Stevenage
During MOT Stevenage, our partner service station follows a comprehensive checklist for different components and systems of your vehicle. These include:
Vehicle structure and body
The testers will check if the vehicle body has any sharp edges to cause excessive corrosion or injuries to components like the braking system, steering column and bottom of the vehicle.
Tyres and wheels
The checkers thoroughly examine the condition of the wheel bearing and rims. In addition, they check for tyre damages, such as bulges or cuts, and check if the tread depth is within the recommended limit (1.6 mm min.).
Brakes
During an MOT test Stevenage, the technicians check the brake pedal, discs, callipers, lines, pipes, brake cables, master cylinder and brake servo to ensure that the car stops efficiently.
Fuel System
The testers examine the whole fuel system along with the engine. In case of a leak in any part, the vehicle will fail the test.
Steering And Suspension
The steering column of a vehicle undergoes a detailed inspection. This steering system must work optimally along with various bearings, bolts, joints and clamps and must be free from damage.
Additional Checks
Apart from all the aforementioned checks, our partner service stations also inspect:
Exhaust system and emissions
Electrical wiring
Speedometer
Windscreen and wipers
Headlights, indicators and other lights
Seats and seatbelts
Horn
Towbar (if applicable)
Doors, etc.
Classification of MOT issues
There are three main classifications of vehicle defects while conducting an MOT Stevenage, namely:
MOT Certification
VT20: You get a VT20 certificate if your car successfully passes the MOT with no major or dangerous issues. Further, if your car has minor issues, you will receive a VT20 certification. Repairs/replacements of damaged parts will be recommended. The defects will stay in the computer system.
VT30: In case your car has dangerous or major issues, it will fail the test and you will get a VT30 certificate. Unless your previous MOT certificate is still valid, you are no longer allowed to drive the vehicle. Only once the damage is repaired, you can move the vehicle.
We will be happy to help you with any repairs/part replacements. If the services are carried out at our workshop within 10 days, you are eligible for a free re-test.
Therefore, stop searching for "MOT near me" and use our online MOT booking facility to schedule an appointment.
For further queries, feel free to call us on 01438 354 473 or write to us at lincolnstyres@outlook.com.
You are certainly also most welcome to come to us directly.
You can find us at:
15A Julians Rd, Stevenage SG1 3ES