Are you looking for Brake Inspection for your vehicle?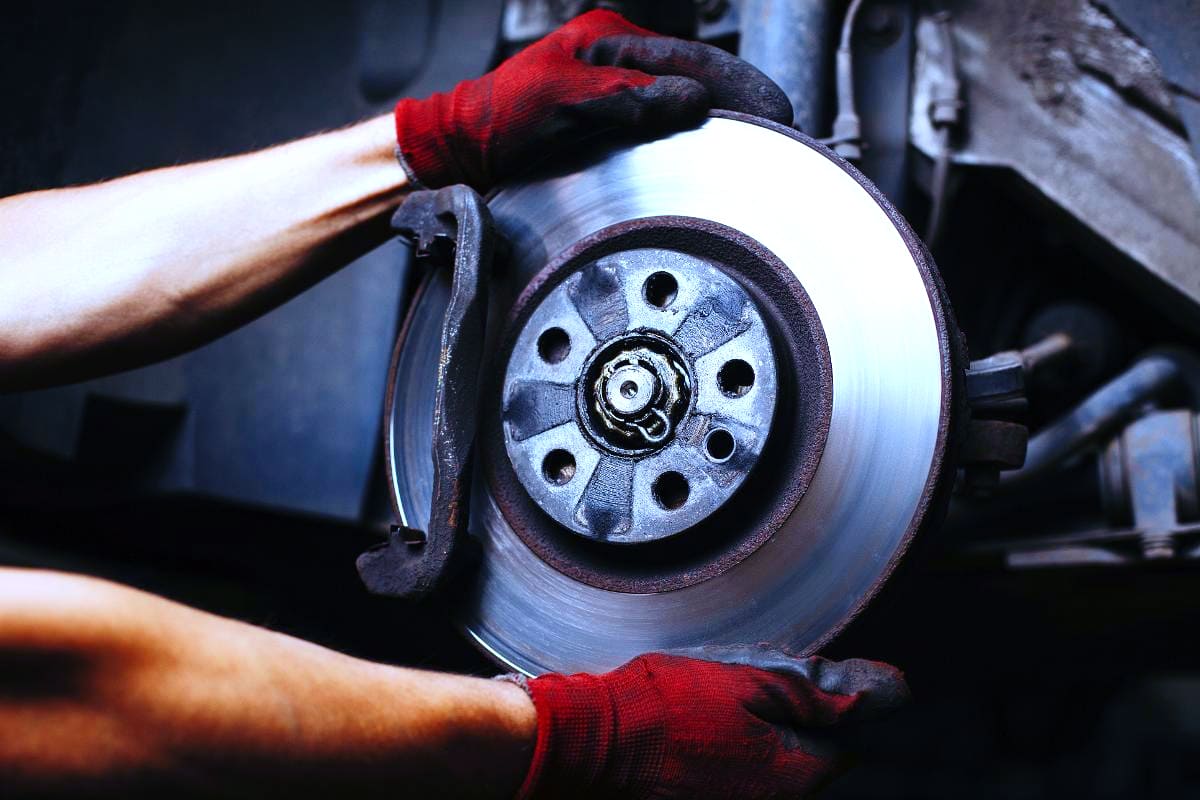 Are you noticing an increase in the braking distance or hearing an odd metallic sound when applying brakes? If yes, you must visit a reliable garage for brake repair Stevenage.
However, you needn't search any further. We at Lincolns Tyre Service offer top-notch brake pad replacement Stevenage services at competitive rates. We stock genuine OE-grade spares, and our professionals are skilled enough to deal with the malfunctioning braking system of any car model.
Components of a car braking system:
Brake pedals
Brake shoes
Master cylinder
Callipers
Brake pads and discs
Wheel speed sensors, etc.
If you detect faults with any of these components, visit our garage for brake repair Stevenage without further delay.
Symptoms of faulty car brakes Oxford
Here are some indicators that will let you have an idea about the health of your vehicle's braking system:
Increase in the rolling distance
Is your car taking more time than usual to come to a halt after applying the brakes? It might be a sign that the brake pads are worn out and need an urgent replacement.
Metallic noise
If you hear an odd metallic grinding noise on applying the brakes, it signifies that the brake pads are worn-out. The noise is the rubbing of the metal parts exposed because of the damage caused to the pads.
ABS indicator light is blinking
The ECU of a vehicle immediately flashes the ABS indicator light, detecting a decrease in braking efficiency. So, if you find the ABS indicator blinking on the dashboard, your car urgently requires brake pad replacement Stevenage.
Diminished responsiveness
Have you noticed a slower response from your car while applying the brakes? This reduced responsiveness can happen due to leakage of brake fluids or faulty brake rotors. Make sure to visit our garage for brake repair Stevenage to avail professional assistance.
What leads to a malfunctioning car braking system?
Various factors contribute to a drop in braking efficiency, such as:
Frequent and aggressive braking
Driving on mud and water
Leakage of hydraulic fluids
Faulty rotor discs
Overheating of the brake pads (brake pads usually require a replacement after 55,000-60,000 miles)
If you're experiencing performance issues with your car brakes, please quit searching for a 'brake repairing service near me'. Instead, come to Lincolns Tyre Service for efficient brake inspections and replacements at affordable rates. We offer same-day fitment with OE grade spares and bookings without a booking amount.
Feel free to drop by our facility. You can also call us on 01438 354 473 for more information, bookings and quotes. We'll be happy to help!