Are you looking for Bulb Replacement for your vehicle?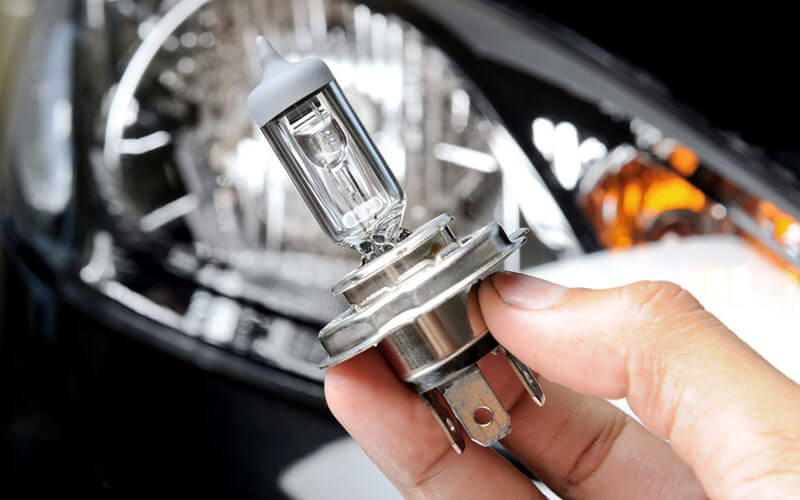 Did you know that defective bulbs reduce vehicle roadworthiness and affect the MOT test results?
Hence, if the headlights on your car are not performing optimally, visit our garage, Lincolns Tyre Service, without a second thought! We have an extensive collection of bulbs Stevenage suitable for various vehicle makes and models. Also, we provide end to end assistance in helping our customers choose the best-suited bulbs as per the driving needs, car model and budget.
Types of car bulbs we retail
Here is a look at our collection!
Halogen bulbs
Halogen bulbs are the most commonly used car bulbs. These variants emit a bright warm yellow light. In fact, halogen lights have considerably deeper beams owing to their tungsten filament. Also, the halogen content in these bulbs prevents discolouring.
We have an extensive stock of halogen car bulbs Stevenage for you at amazingly cost-effective rates.
LED bulbs
LED bulbs have grown increasingly popular due to their bright light and enhanced durability. These lights emit about 150-300% brighter light than old halogen models. Also, these bulbs consume less power from the battery and are highly energy efficient.
Xenon bulbs
Xenon bulbs are quite costly; however, they emit 300-450% brighter light than any other headlights. Also, like the LEDs, Xenon variants have high durability and hence prove cost-effective in the long run.
Please Note: LED and Xenon bulbs are allowed on UK roads only if they come as OEM (from Original Equipment Manufacturer). So, if these bulbs get damaged, you will need to opt for a complete headlight replacement.
Hence, we recommend you consult with our experts for detailed information and choose the best car bulbs Stevenage per your car's specifications.
Are you still looking for car bulbs near me?
Put an end to it and schedule your appointment with us.
If you need further details, call 01438354473.